This week's topic is Books That I Refuse to Let Anyone Touch so I've translated that to:
THE MOST PRECIOUS BOOKS ON MY SHELF
I have a rather smallish physical bookshelf but there are a few books on my shelf that I cherish. Some of them are special editions, some are signed by the authors, and some are just special to me because of the story.
1.
The Cruel Prince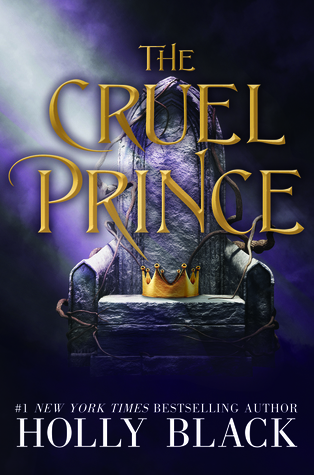 I admit to being rather obsessed with this series. I actually didn't get a chance to order an OwlCrate for this book so my husband purchased this book for me on eBay. The price was outlandish at $125, but I suppose it was worth it since I adore it so much.
2.
The Wicked King
Pretty much copy and paste my thoughts about The Cruel Prince OwlCrate Edition. My husband purchased this one for me as a gift from eBay. He paid $120 for this one. Apart from being a special edition and being from a book series that I am besotted with, I cherish these two books because I've honestly never spent this much money on a single book before.
💰
3.
Throne of Glass
(Throne of Glass #1)
by Sarah J. Maas
COLLECTOR'S EDITION
This special edition really is beautiful. The purple and gold colors are so striking and the cover designs are gorgeous.
4.
My Leigh Bardugo Collection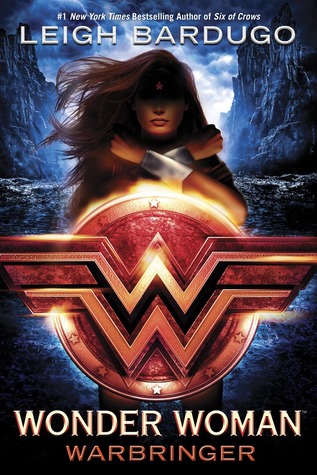 I am trash for this woman's books. Complete trash. I will devour anything Leigh Bardugo writes. I have all of the Grishaverse books in hardcover and I truly do cherish these books. I hope to own a copy of each book with every different cover variation one of these days. Right now I only have the new cover edition of Ruin and Rising but I will get the others eventually.
5.
Winter
(The Lunar Chronicles #4)
by Marissa Meyer
SIGNED & PERSONALIZED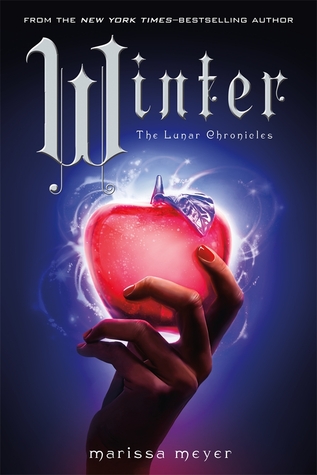 I was lucky enough to win a copy of this book and a copy of Stars Above right after Stars Above was released. The person that hosted the giveaway went to a book signing and had both copies signed and personalized for me.
6.
Stars Above
(The Lunar Chronicles #0.5, 0.6, 3.1, 4.5)
by Nicholas Sparks
SIGNED & PERSONALIZED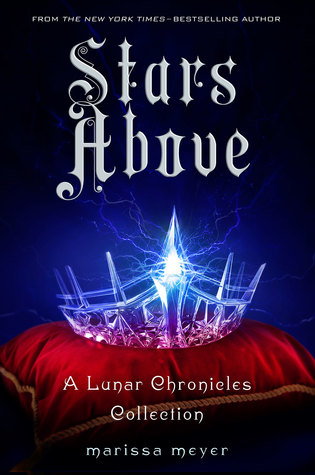 See my thoughts on Winter above.
7.
The Night Realm
(Spell Weaver #1)
by Annette Marie
ALTERNATE ORIGINAL COVER
Right after this book was released the author changed the cover. I was lucky enough to get a paperback copy with the original cover. I don't yet have paperback copies of the series with the new covers, but when I do get them they will look awesome with this one beside them.
8.
And I Darken
(The Conqueror's Saga #1)
by Kiersten White
SIGNED COPY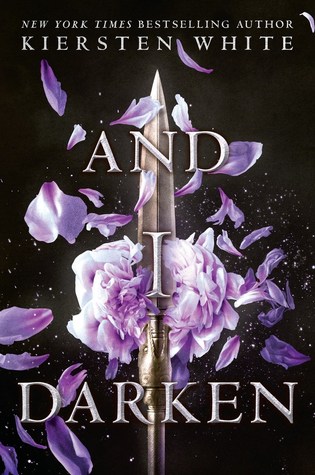 This is a signed hardcover that I purchased from Target. It may not be personalized, but it is signed and the cover art is breathtaking.
9.
Now I Rise
(The Conqueror's Saga #2)
by Kiersten White
SIGNED COPY
Another signed hardback that I purchased at Target.
10.
Gemina
(The Illuminae Files #2)
by Amie Kaufman & Jay Kristoff
SIGNED COPY
And another signed hardback that I purchased at Target. Gods, I love that place!
What are some of the books on your shelf that are most precious to you? Feel free to leave the link to your Top Ten Tuesday post!